The Graphics Gal Mission
I wanted to create invitations and notecards that are as special and unique as each milestone in life.  These precious pieces of paper are filled with love as we write notes to share our joy and sorrow with our family and friends. Things that make people smile and that they will want to frame and save!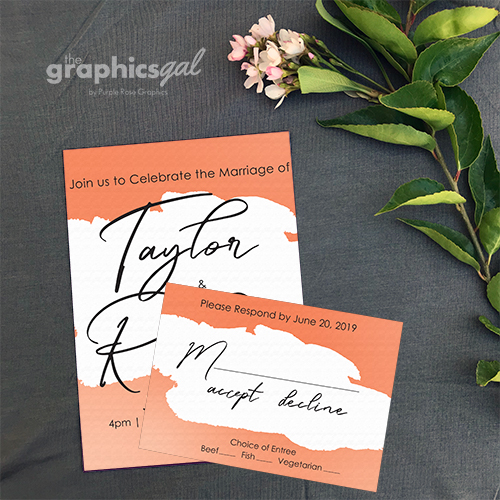 Invitations
I have always loved to create invitations. There's no way to describe how honored and special it is that, through designing invites, I get to be a small part of the milestones and memories in people's lives. Truth is, I've been creating invitations for friends and family long before I ever started working as an independent graphic designer.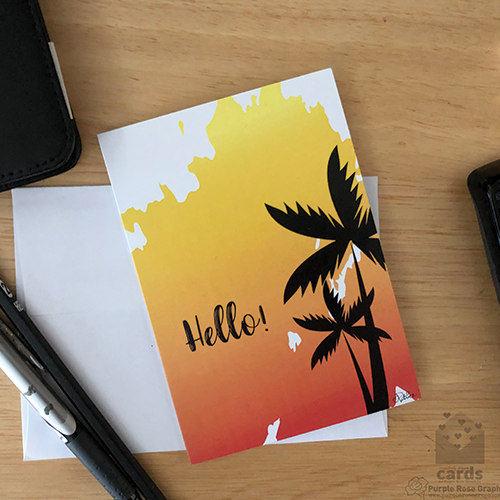 Notecards
For a lot of people, a card becomes a cherished memory. Something they hold on to that reminds them of a special person or time in their life. That is one of the reasons I think despite how digital the world has become we still love to send cards to the special people in our lives!
Every card I make is created with love!  I draw and design them to the smallest details so that your special people get the same quality cards I would make and send to my own family and friends.
Fantastic Bilingual Wedding Invitations

My fiancé and I needed two sets of invitations for our wedding — one in Spanish and one in English.  We spent time looking through the samples at stationery suppliers.  The ones we felt we could afford were a bit boring for our taste, and the price for two sets was beyond the top of our budget for invitations.  Furthermore, the stationers were less than friendly and encouraging when it came to discussing two sets of invitations in different languages.  I happened upon an ad for Purple Rose Graphics and sent an email describing our predicament.  Patrice sent a warm reply very quickly, and she was entirely open to the new experience of bilingual invitations.  We were sold!  Patrice moved us through the process quickly and efficiently, and, more importantly, she created absolutely lovely designs among which to choose.  She understood exactly what we wanted, and we could not be happier with the end result.  As an artist, Patrice displayed talent.  As a business owner, Patrice displayed courtesy, kindness, promptness, and openness.  And all this for a very fair price!  I look forward to any future interactions with Patrice, and I wish her all the best in her business endeavor.
Chris C., Fullerton
Beautiful Custom Wedding Invitations

I was referred to Purple Rose by my sister. My fiance and I were really unsure about what we wanted (we didn't really have a theme). When I gave her an idea of what we were thinking of and the colors we chose, she had plenty of options to choose from, and I was even able to check out some of her suggestions on Pinterest! We were able to get Save the Date, Wedding Invitations, and Thank You cards in a great package deal. Thank you, Patrice, for making it so easy for us!
Shoshana Slutske., Witchita