Three Types of Invites
When it comes to major events like that big birthday, anniversary, or even the day you say "I do", you want an invitation that sets the stage. One as unique as your party is going to be. Because hitting these major milestones in life is anything but ordinary.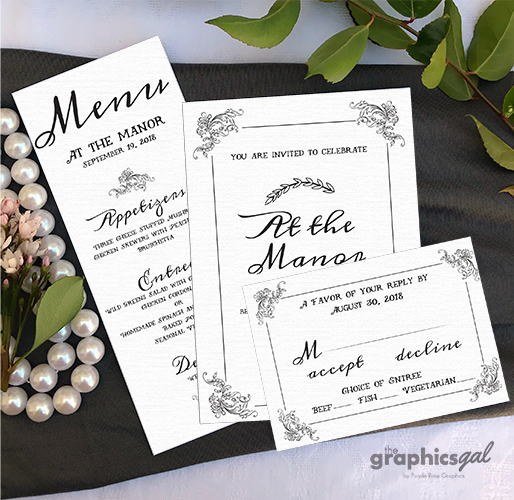 Custom Invitations
I can create invitations for these memorable moments from scratch. Start with a consultation, share your ideas or design problem with me and I'll help you get that perfect invite for any theme – even if it's something hard to find like "Disco Wonderland on Mars"!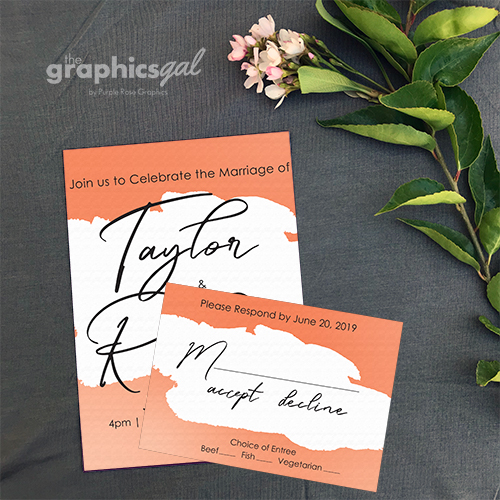 Semi Custom Invitations
You know you want something awesome and maybe a little different for this once in a lifetime event, but definitely don't want to break the bank to get it.
Slightly more budget friendly than Custom invites, this lets you pick out of my catalog of pre-existing designs and have me customize the details for you.  The best part, they are one and done. Once a design is paid for in full and customized – it's yours! No one else gets that exact same design.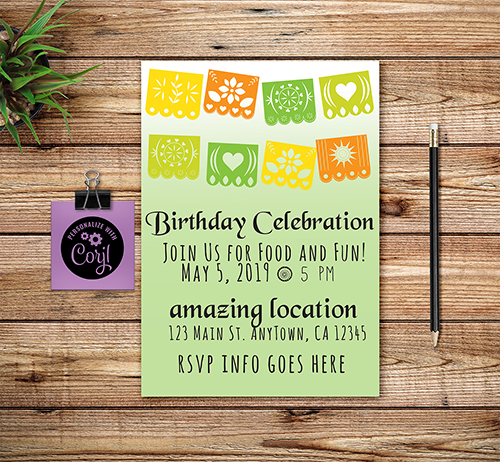 Self -Personalized Invitations
The most budget-friendly option, which lets you choose from any of the pre-made designs on the Etsy shop and self- personalize them. These are available for anyone and everyone. The catalog of designs rotates every season. If you see one you like, I highly suggest you reserve it.
Fantastic Bilingual Wedding Invitations

My fiancé and I needed two sets of invitations for our wedding — one in Spanish and one in English.  We spent time looking through the samples at stationery suppliers.  The ones we felt we could afford were a bit boring for our taste, and the price for two sets was beyond the top of our budget for invitations.  Furthermore, the stationers were less than friendly and encouraging when it came to discussing two sets of invitations in different languages.  I happened upon an ad for Purple Rose Graphics and sent an email describing our predicament.  Patrice sent a warm reply very quickly, and she was entirely open to the new experience of bilingual invitations.  We were sold!  Patrice moved us through the process quickly and efficiently, and, more importantly, she created absolutely lovely designs among which to choose.  She understood exactly what we wanted, and we could not be happier with the end result.  As an artist, Patrice displayed talent.  As a business owner, Patrice displayed courtesy, kindness, promptness, and openness.  And all this for a very fair price!  I look forward to any future interactions with Patrice, and I wish her all the best in her business endeavor.
Chris C., Fullerton
Beautiful Custom Wedding Invitations

I was referred to Purple Rose by my sister. My fiance and I were really unsure about what we wanted (we didn't really have a theme). When I gave her an idea of what we were thinking of and the colors we chose, she had plenty of options to choose from, and I was even able to check out some of her suggestions on Pinterest! We were able to get Save the Date, Wedding Invitations, and Thank You cards in a great package deal. Thank you, Patrice, for making it so easy for us!
Shoshana Slutske., Witchita