I have always loved to create invitations. There's no way to describe how honored and special it is that, through designing invites, I get to be a small part of the milestones and memories in people's lives. Truth is, I've been creating invitations for friends and family long before I ever started working as an independent graphic designer.
How did I get into creating invitations? well…It was a hot August day sitting with my mom in a dusty party supply store. I was a teenager. My family was preparing to host a party to celebrate my transition into womanhood, I wasn't very old and I certainly didn't feel like a woman yet. After all, I had to get through school first. The part of that whole party that I really clearly remember is sitting with my mom flipping through book after book of invitation choices. Honestly, I don't remember liking any of them. They were all nice, just weren't what I wanted. This moment changed my life because I fell in love with this type of art and knew that somehow I wanted to make invitations. I also knew there had to be a better way to get exactly what you want without spending six-months rent on them and without scrolling through dozens of options or using a string of expletives as you try to figure out how that pesky craft store invites fit in your desktop printer.
I've never been one to follow the crowd, preferring to do what I thought was right not what everyone else was doing. Since I wanted a better way to create invitations…I made one.  I've now made invitations for dozens of people and organizations, including my own wedding invitations using this system that everyone tells me is so much better.
My clients enjoy a flat rate for custom invitation sets that look how they want. I even have some easy "DIY" and budget-conscious options too!  No giant books, no scrolling endlessly through templates, A simple system with a simple pricing structure and amazing invites that start the party. 
Come Say Hello! I'm looking forward to meeting you!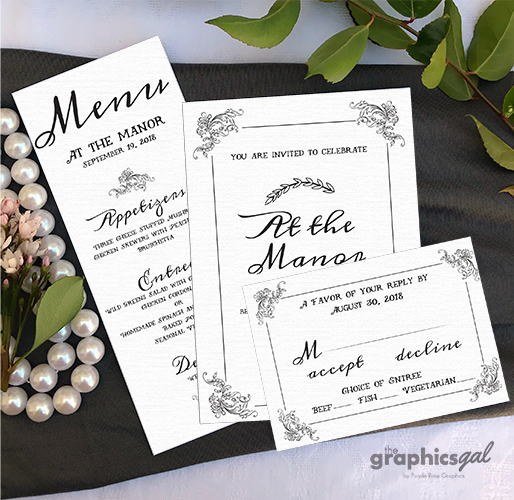 Custom Invitations
I can create invitations for these memorable moments from scratch. Start with a consultation, share your ideas or design problem with me and I'll help you get that perfect invite for any theme – even if it's something hard to find like "Disco Wonderland on Mars"  Learn More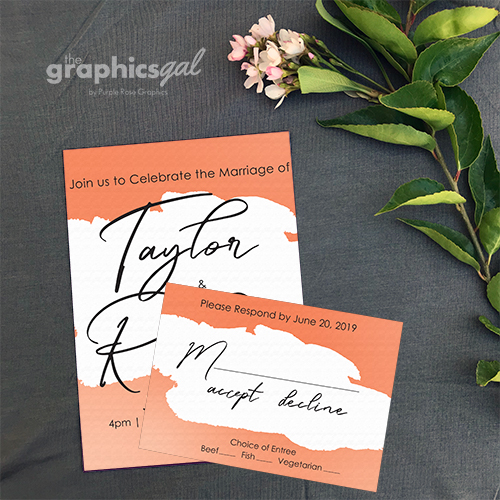 Semi Custom Invitations
You know you want something awesome and maybe a little different for this once in a lifetime event, but definitely don't want to break the bank to get it.
Slightly more budget-friendly than Custom invites, this lets you pick out of my catalog of pre-existing designs and have me customize the details for you.  The best part, they are one and done. Once a design is paid for in full and customized – it's yours! No one else gets that exact same design. Learn More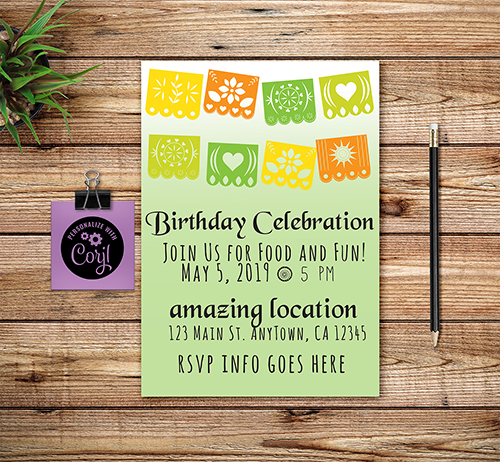 Self -Personalized Invitations
The most budget-friendly option, which lets you choose from any of the pre-made designs on the Etsy shop and self- personalize them. These are available for anyone and everyone. The catalog of designs rotates every season. If you see one you like, I highly suggest you reserve it. Learn More